Press Release
Ange Kagame shares Parenting Tips on Developing Children's Brain through Play
21 June 2021
Kigali, 21 June 2021 - Ange Kagame joins the 'Parenting Month' campaign in Rwanda by sharing tips for parents on how to boost their babies' brain development through play. A month-long campaign was launched on 1 June 2021, by the Ministry of Gender and Family Promotion, National Child Development Agency, UNICEF, and other partners to promote positive parenting.
In the video, Ange Kagame talks about how a baby's brain develops most in the first 1,000 days at a pace never repeated again. She also highlights the role of both parents, male and female in the overall development of their baby.
In the earliest years of life, a child's brain develops at an astounding speed of more than 1 million new neural connections every second. This period offers a once-in-a-lifetime opportunity to shape a child's ability to learn, grow, form healthy relationships, and contribute fully to society in adulthood.
Parents are the key providers of health, nutrition, stimulation, opportunities for early learning, and protection that babies need for healthy brain development. Another area where parents can contribute significantly to a child's development is by playing with the baby. This helps babies learn and build crucial life skills – from problem-solving to expressing ideas – and strengthening the bond between child and parent.
Parenting is one of the most challenging jobs in the world and now COVID-19 has placed even more pressure on parents and caregivers to support their children's learning and development, keep their households functioning, and look after their families' wellbeing.
The video explains the various techniques such as 'serve and return' that parents can use to strengthen their bond with their babies while ensuring their holistic development. 
Link to the video can be found here: https://youtu.be/EKmfp8L_chA
Additional parenting resources can be found at www.unicef.org/parenting/
About UNICEF
UNICEF works in some of the world's toughest places, to reach the world's most disadvantaged children. Across 190 countries and territories, we work for every child, everywhere, to build a better world for everyone. For more information about UNICEF and its work for children, visit www.unicef.org.  
Ange Kagame shares Parenting Tips on Developing Children's Brain through Play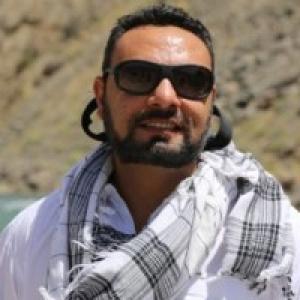 Rajat Madhok
UNICEF
Chief of Communication, Advocacy and Partnerships
UN entities involved in this initiative
UNICEF
United Nations Children's Fund