The Sustainable Development Goals in Rwanda
The Sustainable Development Goals are a global call to action to end poverty, protect the earth's environment and climate, and ensure that people everywhere can enjoy peace and prosperity. These are the goals the UN is working on in Rwanda:
Story
18 April 2022
From tragedy to hope: Landslide survivors in Karongi District
A mountain gave way after intense rainfall and destroyed everything in its path. Eighteen people were killed, and at least 12 others were injured. With funding from UNDP Rwanda, the Rwandan ministry in charge of emergency management (MINEMA) provided 222 affected households with RWF 100,000 each, to support their ability to build back better. Three and a half years later, their recovery is on solid ground, as the families have found productive ways to invest the funds and rebuild. Nyampeta Appolinaire, his wife Nyirayeze Domitille, and their granddaughter Muhayimana Jeanette were asleep together when Nyampeta was startled awake. "I heard the first noise but couldn't make out what it was," he recalls. "In a split second, my legs were trapped under the rocks. The house had fallen on us. I immediately knew that my grandson, who was asleep in another room would not survive." Nyampeta was gravely wounded, and he was still in the hospital when his grandson was buried. The family lost everything except for a hoe and two goats. For several months, they lived at a neighbors' house. But with the support of UNDP and MINEMA, they slowly built a new house and began raising pigs for sale at a nearby livestock market. They plan to grow maize and beans where their house once stood.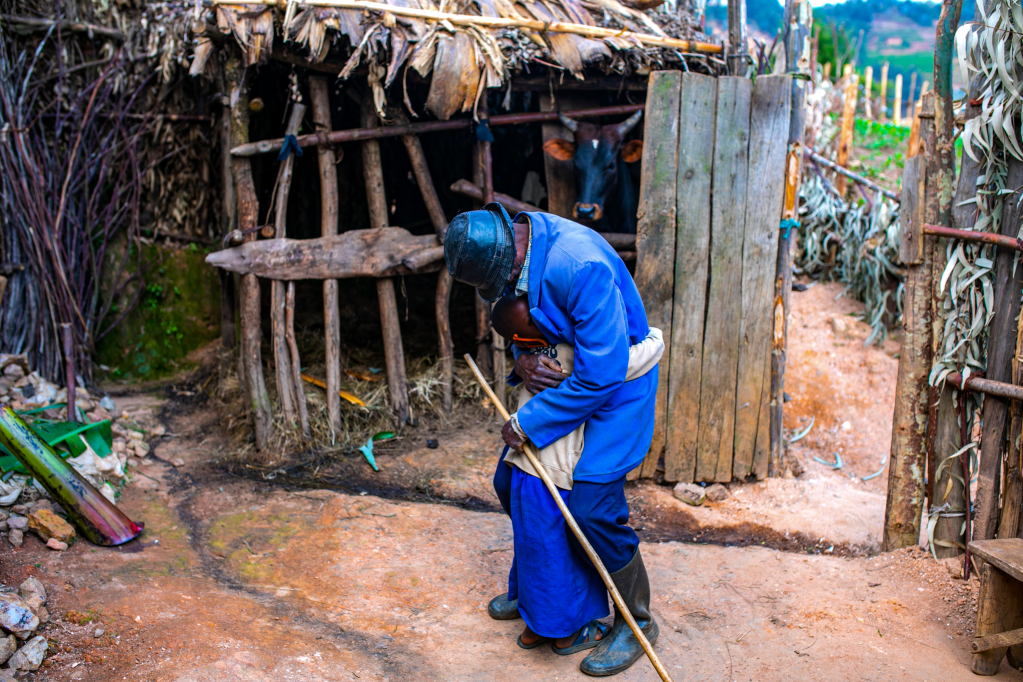 Story
18 April 2022
Learning self-love through peer education
GATSIBO, EASTERN RWANDA – Rita became pregnant at the tender age of 18 years old and face a lot of challenges. She had to drop out of school to deal with pregnancy and raise the baby alone as the father had abandoned her. At the moment when she was confused about life, she met the peer volunteer in her community, Gilbert Ntigurirwa. In 2020, UNICEF partnered with Society for Family Health (SFH) Rwanda to improve access to HIV services among young people aged 15-24 years in Gatsibo district. The project, called UBUZIMA BWIZA, ISHEMA RYANJYE, aims to reduce the rate of new HIV infections and pregnancies among girls and young women through peer education on reproductive health. Through peer volunteer support, youth in Rwanda gain more knowledge and confidence in addressing their needs for sexual and reproductive health and HIV prevention. In 2021, over 50,000 youths were reached with HIV prevention and gender-based violence messages. About 16,000 youths received HIV testing and counseling and roughly 50,000 condoms were distributed for free through HIV outreach activities. "Peer volunteers taught me to love myself and become a stronger person for me and my daughter," Rita says, "I actively participate in these programs and even took my younger sister to the youth corner. My only wish is that what happened to me never happens to my family and friends," she concludes.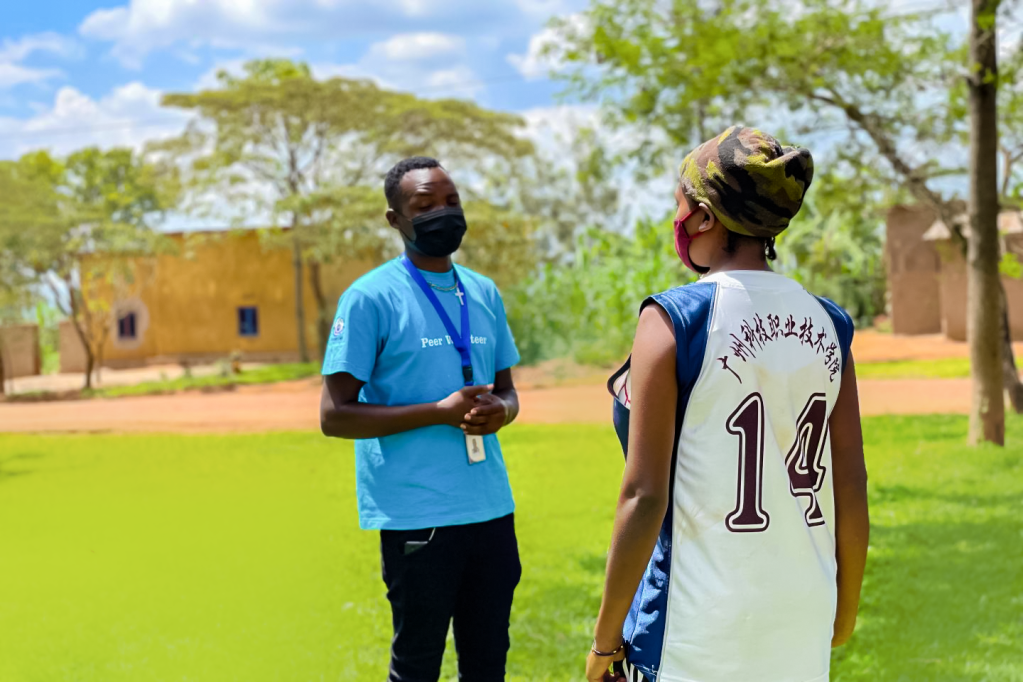 Story
18 April 2022
FAO Rwanda's twofold contribution in rural women empowerment, Irrigation, and WASH
Alphonsine Mukeshimana is a farmer and mother of 8 children in Ngoma district, Eastern Rwanda near the Burundi border. Every day for many years she made a 3-hour journey to fetch water to use at home. The water wasn't clean. "My children and I had to fetch very dirty water, which always caused us intestinal worms." she said. One day this struggle changed, thanks to the UN's joint project 'Rural Women Economic Empowerment (RWEE) implemented by four UN agencies. The Food and Agriculture Organization of the United Nations, UN Women, World Food Programme, and International Fund for Agricultural Development. FAO as a participating Agency built a spring catchment tap. Now it only takes Alphonsine 30 minutes to get water. "But since you gave us clean water, we are healthy, we do not suffer from diseases related to dirty water because we now drink pure and clean water." Said Alphonsine Mukeshimana, farmer. The spring was initially planned for irrigation, supporting the Nkabikorera cooperative who grow maize and tomatoes. In the dry season, this spring catchment serves nine villages and around 300 people fetch clean water from here daily. "The leadership of Ngoma district highly thanks FAO and RWEE for the tremendous and impactful activities the project continues to carry out for the betterment of people of our district especially of Jarama sector," said Nathalie Niyonagira, Mayor of Ngoma District. "This is what FAO, the UN is all about. To make sure that we add our modest contribution to what can make the lives of rural women conducive to unleashing their potential," said Gualbert Gbehounou, FAO Rwanda Representative This project was possible thanks to financial contributions from the government of Sweden through the Swedish Development Cooperation Agency and through the Norwegian Ministry of Foreign Affairs.