'Turi Kumwe' Newsletter
I welcome you to this year's First edition of the One UN in Rwanda quarterly Newsletter dubbed "Turi Kumwe"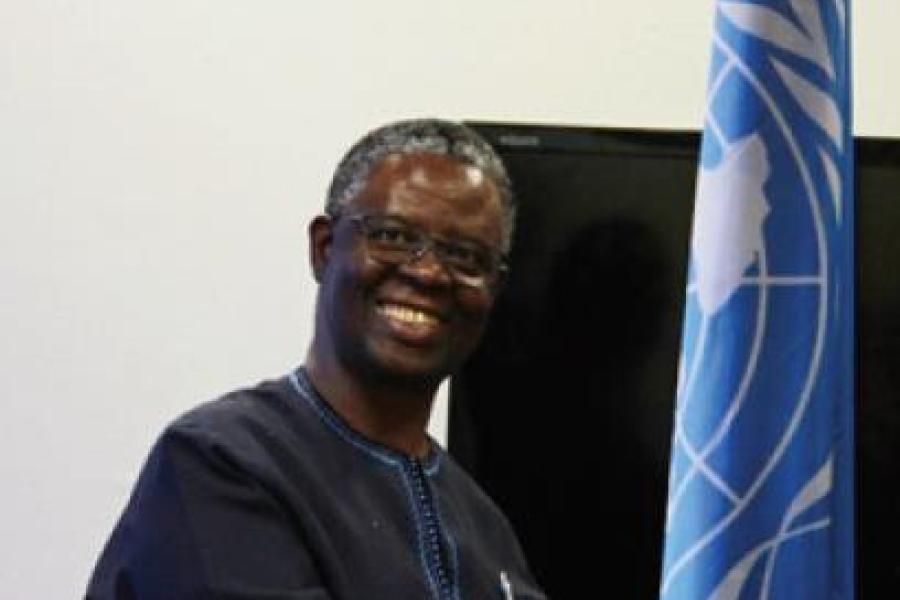 Photo | UN Rwanda
Dear esteemed partners and readers,
I welcome you to this year's First edition of the One UN in Rwanda Newsletter dubbed "Turi Kumwe"
https://rwanda.un.org/en/39635-turi-kumwe-un-rwanda-newsletter. This quarterly publication provides an insight into what the One UN in Rwanda have been doing during the quarter. Importantly, it shows how all UN agencies are working together - turi kumwe - delivering results as one. We have just renewed our commitment to contribute to changes in Rwandan people's live with our just concluded retreat of our UN country team!
As we all know, we are in such a challenging situation with the COVID-19 declared as a pandemic. Together, the UN, Development Partners are working hand in hand with the Government of Rwanda in COVID19 response for the well-being of all residents of Rwanda. Preventing further spread of COVID-19 is a shared responsibility for us all. "We are in this together – and we will get through this together" – UN Secretary General.
This year, UN marks 75th anniversary with the theme "Shaping Our Future Together". We hope to collaborate with you all in showcasing our collective contributions to reach those farthest behind.
In this Newsletter, you will read stories from FAO, IOM, UN Women, WFP, UNFPA, UNCDF, UN Volunteers and key events. I invite you to visit rwanda.un.org   and to follow us 'as it happens' Twitter & FB: @UNRwanda.
As always, I would like to take the opportunity to thank the Government of Rwanda and all our esteemed partners, and all my UN colleagues, for all the efforts you make every day for this country, its people leaving no one behind and for our UN family.
Turi kumwe! We are together! This message of togetherness, solidarity and compassion is more relevant in this very challenging time for mankind. Our humanity is tested. However, I have the strong conviction that we shall overcome! Together!
https://rwanda.un.org/en/39635-turi-kumwe-un-rwanda-newsletter
UN entities involved in this initiative
FAO
Food and Agriculture Organization of the United Nations
IOM
International Organization for Migration
UN Women
United Nations Entity for Gender Equality and the Empowerment of Women
UNDP
United Nations Development Programme
UNFPA
United Nations Population Fund
UNV
United Nations Volunteers
Goals we are supporting through this initiative